Chicago Homes for Sale- Tip 2 Staging your home
Posted by Judy Greenberg on Thursday, June 28, 2012 at 8:51 AM
By Judy Greenberg / June 28, 2012
Comment
Chicago Homes for Sale- Tip 2 - Staging Tips
There are 4 main areas of focus that must be considered when staging a home
The first relates to a buyer's initial impression. When a buyer initially dirives up to a home he will generate a first impression and this impression will effect how they view the inside of the home. If the landscaping looks overgrown, or the painting on the front door is chipped, the buyer will have a glass half empty view of everything inside. I try to make sure the seller keeps everything properly manicured and updated so the prospect is looking with a glass half full eye.
The second critical step is to declutter and depersonalize the inside of the home. Prospects need to be able to view how their personal itmes will fit in the home home to make it their home. Sometmes we advise he seller to get a storage locker or borrow a friends basement to store their excess clutter. At the same time of decluttering, we accessorize tastefully to create a greater perception of value.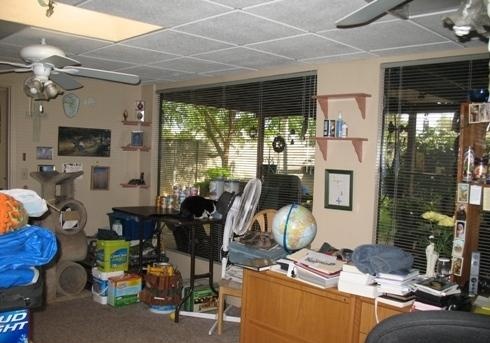 The third important aspect is to make sure there is enough light in the home. Light creates a feeling of space and cheerfulness. I recommend that all drapes and blinds be open, anything blocking windows should be removed and repainting cetain areas lighter colors. If necessary, I bring in decorative lamps to create more light. Ligting sells.
The fourth area of focus relates to the homes state of repair. We make sure fitures and appliances are working properly, fix and chipped tiles, remove any carpet stains, caulk bathroom tiles. etc. A buyer qucikly discount homes that appear in need of a lot of maintenance.
If you would like to hear more about these staging tips, please watch the Channel 2 news at 5:30 am on July 3, 2012.