Long Grove Illinois, Hidden Gem Sparkles even Brighter!
A mere 30 minutes (without traffic) from Downtown Chicago, both Long Grove's residents and visitors feel a new sense of excitement from the re-gentrification of the picturesque charming town rich with history dating from the mid 1800's. Homeowners who choose to reside in Long Grove move to the community in order to experience the best of all worlds-homes situated on large lots with exquisite, picturesque rural settings and at the same time, convenient to shopping and a community known for its excellent award winning schools.
Long Grove's Historical District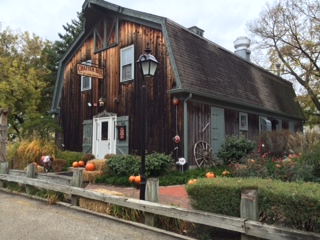 When visiting Long Grove's charming Historical District, you will find a quaint town, filled with artsy boutiques and eclectic restaurants centered around Old Mchenry Road and Robert Parker Coffin Road. Visitors can stroll the cobblestone walks that wind through this old-fashioned town, enjoying the beautiful landscaped gardens, the signature covered bridge and truly exceptional galleries. Many visitors come from both near and far for Long Grove's festivals-the most popular being the Strawberry, Chocolate and Apple Festivals. As a long term resident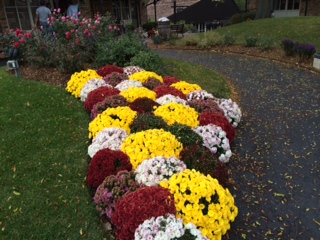 of Long Grove, I personally look forward to visiting the Long Grove's business district to witness the most vibrant tulips blooming in the Spring and the exquisite colorful hardy mums in the fall!
High Tea with Gerry is always a wonderful way to spend an afternoon with authentic English Tea and an artful presentation of eight varieties of sandwiches, petite pastries and delicious scones. Whether you are planning a ladies social, bridal shower or special birthday celebration, I would highly recommend this venue.
Long Grove Cafe and Restaurant , which recently has changed ownership, overlooks beautiful Mill Pond and has an extensive menu offering delicious burgers, steaks, seafood and salads.
Recent Additions to Long Grove's Historical District
If you already love what Long Grove has to offer, I promise you that in the near future you will love it even more. An exciting new mix of vibrant stores and restaurants continue to open their doors, adding to the Village's charm and vibrancy. This summer, Chatterbox of Long Grove, opened...